AEGON
Case studies
AEGON UK, part of the AEGON Group which is one of the world's largest listed life and pensions companies, offers pensions, life insurance, asset management and financial advice to around 2 million customers in the United Kingdom (UK) and has assets under administration of £57.6 billion.
Posted in:
Published: 28/08/2012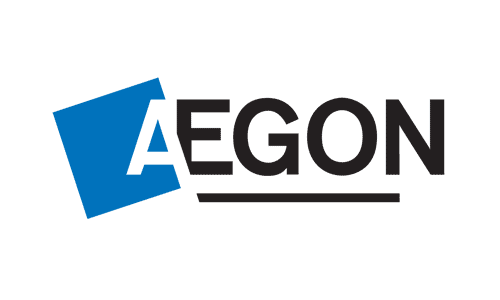 As an international life insurance, pension and investment company based in The Hague, AEGON has approximately 28 thousand employees worldwide and 40 million customers in the Americas, Europe and Asia. AEGON's revenue generating investments totalled EUR 413 billion at December 2010. AEGON UK selected GBST Composer® to provide the technology behind its AEGON Retirement Choices platform which has launched two propositions within the UK for its 'At Retirement' and 'Workplace Savings'  target markets. With GBST and its GBST Composer® solution forming its strategic technology partnership rollout, AEGON believes that its highly competitive and focused platform capability will be essential in helping it achieve its growth in the UK long term savings market. It further plans to maximise its technology advantages in capturing the significant opportunity for growth leading up to the Retail Distribution Review (RDR) and beyond.
The Challenge
Following a strategic review of its local business AEGON UK re-focused its core business on the two key growth markets of 'At retirement' and Workplace savings'. AEGON required a highly flexible platform solution that could support a very broad array of products but with a quick implementation time in order to achieve its strategic goals within the required timeframes. The new policy administration system needed to support two very different distribution channels in Retail (IFA/Investor) and Workplace (Employee/Employer) within a complete end-to-end single solution. The platform furthermore needed to offer online portals, back-office administration of multiple products on both an individual and corporate level and investment dealing.
The Solution
After a comprehensive selection process, AEGON selected the GBST Composer® solution as it presented with the most compelling opportunity to provide them with a flexible, scalable and cost effective platform administration solution. From this innovative offering from GBST, AEGON can deliver excellent customer service and support the development of flexible savings products, offering a wide and diversified range of investments and tax efficient vehicles. The new system would become AEGON's single strategic platform for its entire platform business and also enable it to easily integrate products that they expect to launch in the future. The key objectives of this AEGON UK implementation were to launch the new AEGON UK "At Retirement" platform within nine months, with the "Workplace Savings" platform being launched soon after. Both platforms were to be implemented on a single back-office administration solution but with different online services to reflect the different distribution channels being serviced.
"One of the most important factors for AEGON UK  in choosing the GBST Composer® solution was the fact that the existing technology did not need any major adjustments and the functionality was suitable for both platforms."
The Result
In a market which has seen a number of high profile projects struggle due to increases in costs and timeframes, AEGON UK has launched two new platform propositions in less time than its competitors have spent delivering one platform to market, and at a fraction of the cost. Both propositions took nine months to implement, with the "At Retirement" platform successfully going live in November 2011 and the "Workplace Savings" being launched in July 2012. The two very different propositions have been introduced to market within a single solution, something which has not been achieved before in the UK. This has resulted in both platforms having common back-office processes which ensures AEGON UK are able to benefit from a more efficient and cost-effective service
"GBST's partnership approach and focus on delivering to deadlines enabled both projects to be met on time and delivered to budget. Clients using GBST Composer® enjoy a platform which is highly configurable and based on a single set of code, meaning that less build is required for each client. This cuts the time and cost of development and also of ongoing maintenance and developments for new functionality, regulatory change and more."

The Future
AEGON UK continues to view GBST and GBST Composer® as its strategic technology partner and solution for the future and are currently working together on a number of new products.  
"Key to GBST Composer®'s success is the power it gives clients to bring new propositions to market quickly and at a cost that is both lower and more controllable than its rivals. By selecting GBST, AEGON has ensured it had the technology and future capability in place to not only to support some of its existing products but also its new strategic focus on the 'at retirement' and 'workplace savings' markets" Gordon Grieg – Director of Propositions, AEGON