GBST Ranks in Global Top 100 FinTech Forward Companies for Third Consecutive Year
Posted in:
Published: 12/11/2015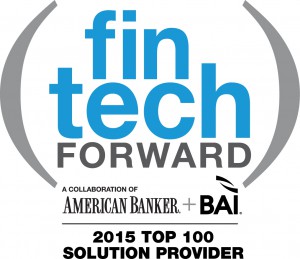 SYDNEY, 12 November 2015 GBST Holdings Limited (ASX: GBT, GBST), an award-winning global provider of securities transaction and wealth management platforms for the financial services industry, today announces it has again been awarded a position in the prestigious FinTech Forward rankings of the top 100 technology providers to U.S. banks.
GBST has proudly held a position in the Global Top 100 FinTech Forward listing each year since 2013, which this year sees it reach No. 70 in its ranking.
Rob DeDominicis, Interim Group CEO of GBST said: "To be consistently ranked in the list of the world's strongest technology vendors to the financial services sector is testament to the large investment we commit to developing our solutions and exporting our Australian know how across the globe.
"We believe that our ongoing investment in our products differentiates us and allows GBST solutions to remain compelling and support the ever increasing demands for new capabilities in our industry.
"This year our Wealth Management team has delivered a multi-currency investment platform, new innovative solutions for annuity and retirement income and new trading capabilities for enhanced efficiency. Our Capital Markets team is also ensuring that its cross-global capital market platform continues to expand its reach in new markets around the world.
2015 has seen a roll call of awards and recognition for GBST around the world recognising its broad experience and depth of solutions. It continues its commitment to next generation technologies to create unprecedented advantage for its clients in their highly competitive marketplaces.
About FinTech Forward – www.americanbanker.com
FinTech Forward, a collaboration of American Banker and BAI, brings together the research, media, and event capabilities of banking's top two professional information and education organizations. The initiative includes the annual FinTech Rankings of technology vendors to the financial services industry and new proprietary research and market analysis conducted by BAI and American Banker to identify the forces and trends that are motivating banks' technology investment.
About GBST – www.GBST.com
GBST is a provider of software and services to the global financial services industry. It has more than 25 years' experience delivering innovative, robust and reliable solutions for capital markets, securities processing and wealth administration. Established in Australia, where over 90% of adviser investment business is carried out through wraps, GBST is the leading provider of wrap platform solutions in its local market with in excess of A$250bn under administration.
Further Information from:
Cathryn van der Walt,
12 Worlds
M: +61402 327 633
E: Cathryn@12worlds.com